Want to streamline and simplify your beauty routine? Book a consultation for a laser treatment today!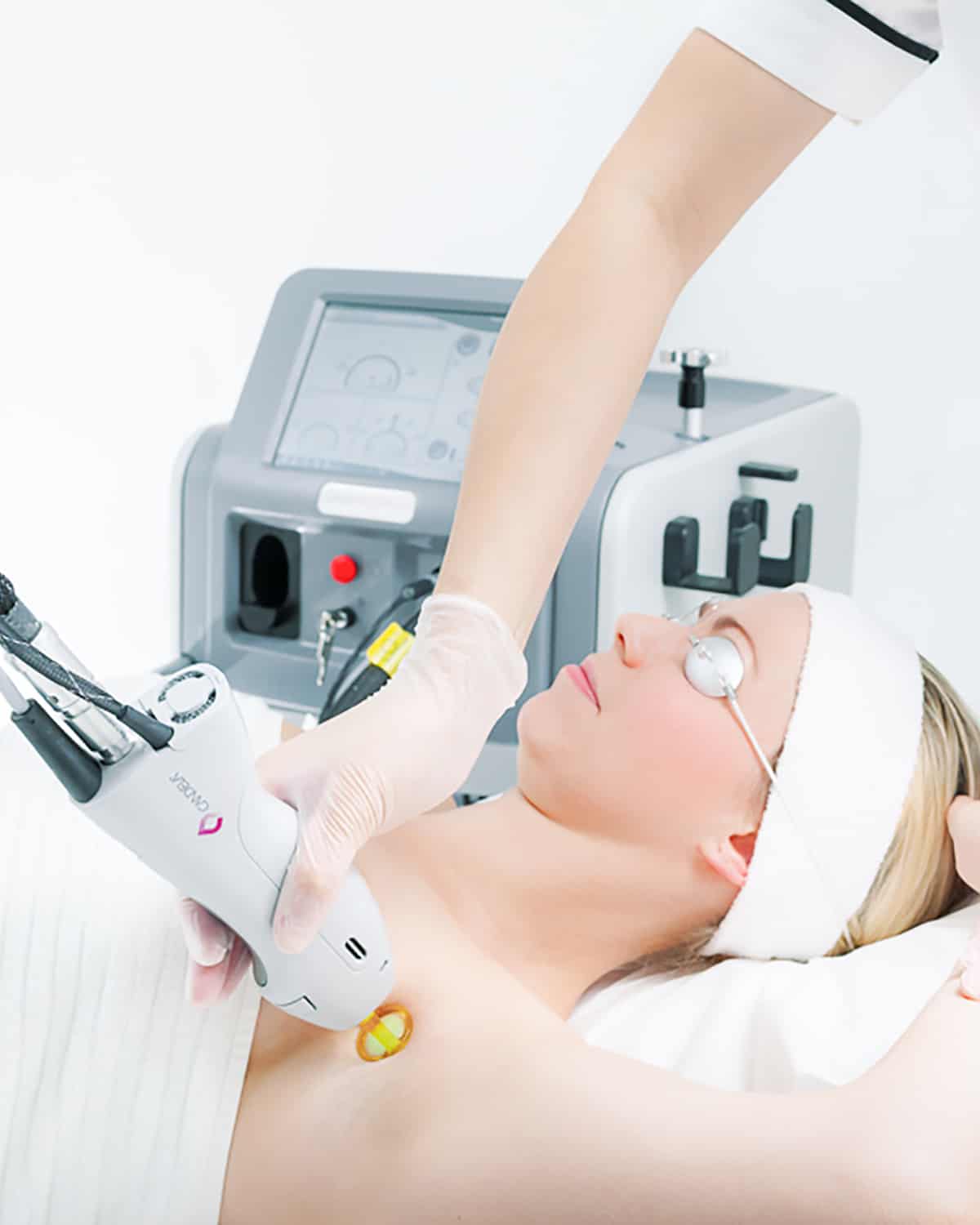 Safe & Effective Laser Treatments
Laser treatments are 100% safe and effective procedures that can remove hair and blemishes from your body long-term or even permanently. These treatments use different wavelengths of light to promote cellular regeneration in targeted body areas.
At Becker Cosmetic, we offer two types of laser treatments: the GentleMax® and Vbeam Perfecta®. Schedule your consultation to learn more about these treatments and determine the best for your needs.
GentleMax®
Our GentleMax® laser treatment device produces long-term laser hair removal and reduces the appearance of brown spots and blue or purple leg veins. This device uses two types of lasers, the Alexandrite 755 and the YAG 1064, which are safe for all skin tones and types. 
In most cases, the GentleMax® laser treatment works best after several treatments. Our master estheticians can consider your specific concerns and develop a treatment plan that will provide the best benefits for your needs.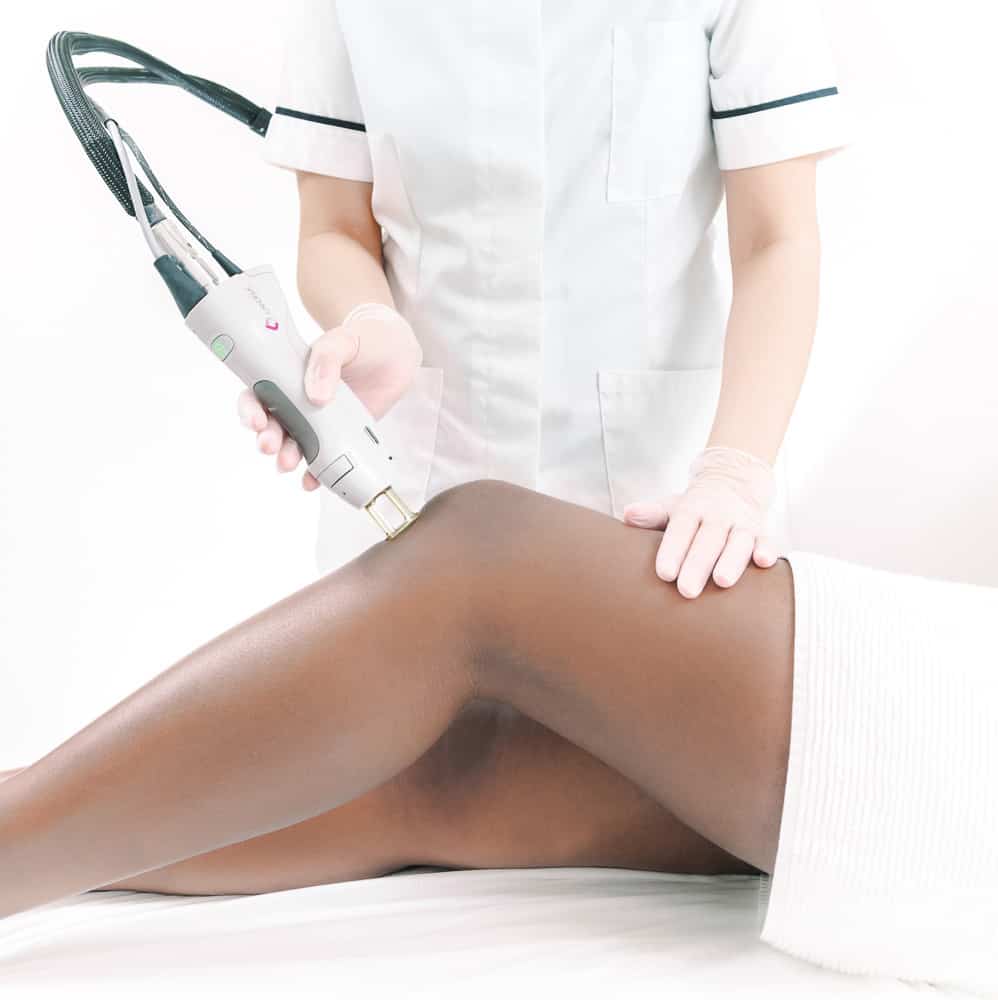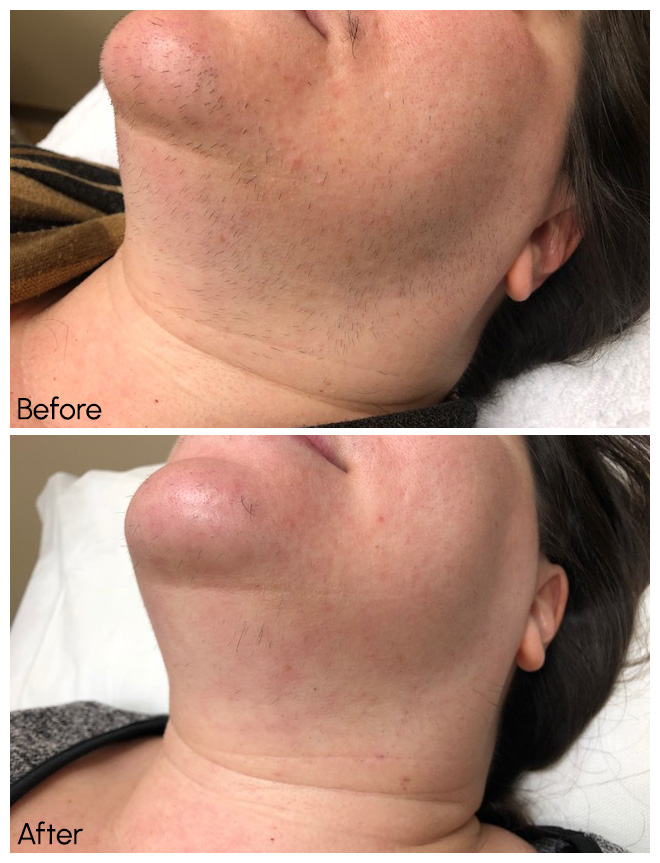 Photo of Becker Cosmetic client after a series of 6 G-Max treatments, spaced 4 weeks apart.
Most Popular GentleMax® Treatments:
Laser hair removal
The GentleMax® laser hair removal treatment can remove up to 80% to 90% of hair in a target area after six treatments. GentleMax® targets the pigment in hair, damaging the follicles and inhibiting future hair growth. 
Brown spot reduction
GentleMax® can also reduce the appearance of pigmented lesions, such as brown spots. This treatment has produced 100% brown spot removal in many clients. However, results may vary. We typically recommend one to three GentleMax® treatments for brown spot reduction, spaced four weeks apart. 
Blue/purple leg vein reduction
The GentleMax® laser device can reduce the appearance of dark leg veins by destroying and coagulating the broken veins, causing your body to absorb them in its natural healing process.
Vbeam Perfecta®
Vbeam Perfecta® is a pulsed-dye laser (PDL) that can reduce the appearance of several red-toned vascular skin conditions, such as:
This laser procedure coagulates the blood flow to the vascular lesions, leading the body to absorb them in its natural processes. This process creates permanent clearance in the treated area for many conditions, leaving the surrounding, healthy tissue untouched.
We typically recommend completing Vbeam Perfecta® treatments in a series of three, although results may vary. Clients usually begin noticing results within 2-3 weeks of the first treatment. 
We'll Help You Look & Feel Your Best
Contact our clinic today at (360) 625-5360 to schedule your next laser treatment or a consultation with a master esthetician.