Take advantage of our seasonal cosmetic treatment specials & events. Deals are limited! Call us at Becker Cosmetic today and schedule your special treatment.
Current Specials at Becker Cosmetic
Contact Becker Cosmetic for more information on medspa specials in Enumclaw & Bonney Lake.
The Moxi is a non-ablative fractional laser of a "prejuvenation" laser that prevents skin damage while offering light rejuvenation at the same time. In addition to accumulating plump, healthy skin cells, Moxi also alleviates melasma (hormone-induced pigmentation) and improves skin tone, textures, pores and gives a fabulous glow. If you have brownish or grey patches and freckle-like spots, or just want an all-over polishing to your skin, Moxi is the answer you have been looking for.
Between September 1st – 30th, when you buy one Moxi treatment for your face, get a neck treatment for FREE!
Click the button below to schedule a consultation with a Master Esthetician to learn more about the Moxi treatment or for a personalized autumn skincare routine!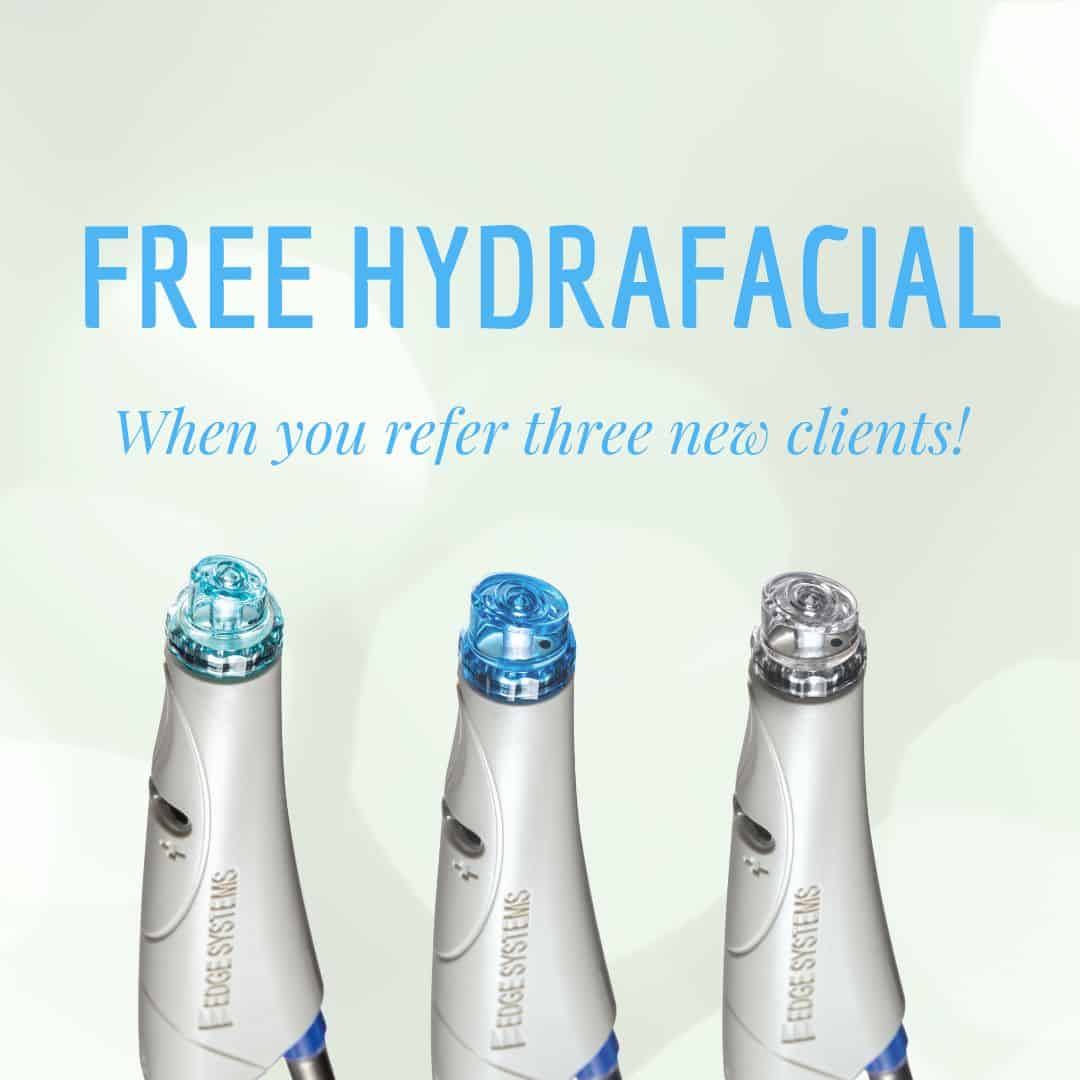 Refer Your Friends
Love our services? Share the love with your friends and family and earn a free Signature HydraFacial ($169 value)! Our Signature HydraFacial® is the perfect way to exfoliate your skin while moisturizing and supplementing your skin.
*Promotion valid with the confirmation of three new patients. To qualify for the free HydraFacial®, new clients must have received at least one treatment (not including consultation).
Questions? Call today!
Become a VIP to Get Exclusive Access
Be the first to know about specials, promotions, and events. Plus, get access to exclusive deals that we only share with our VIP list.