Contact us today to schedule a consultation & learn what CoolSculpting® can do for you.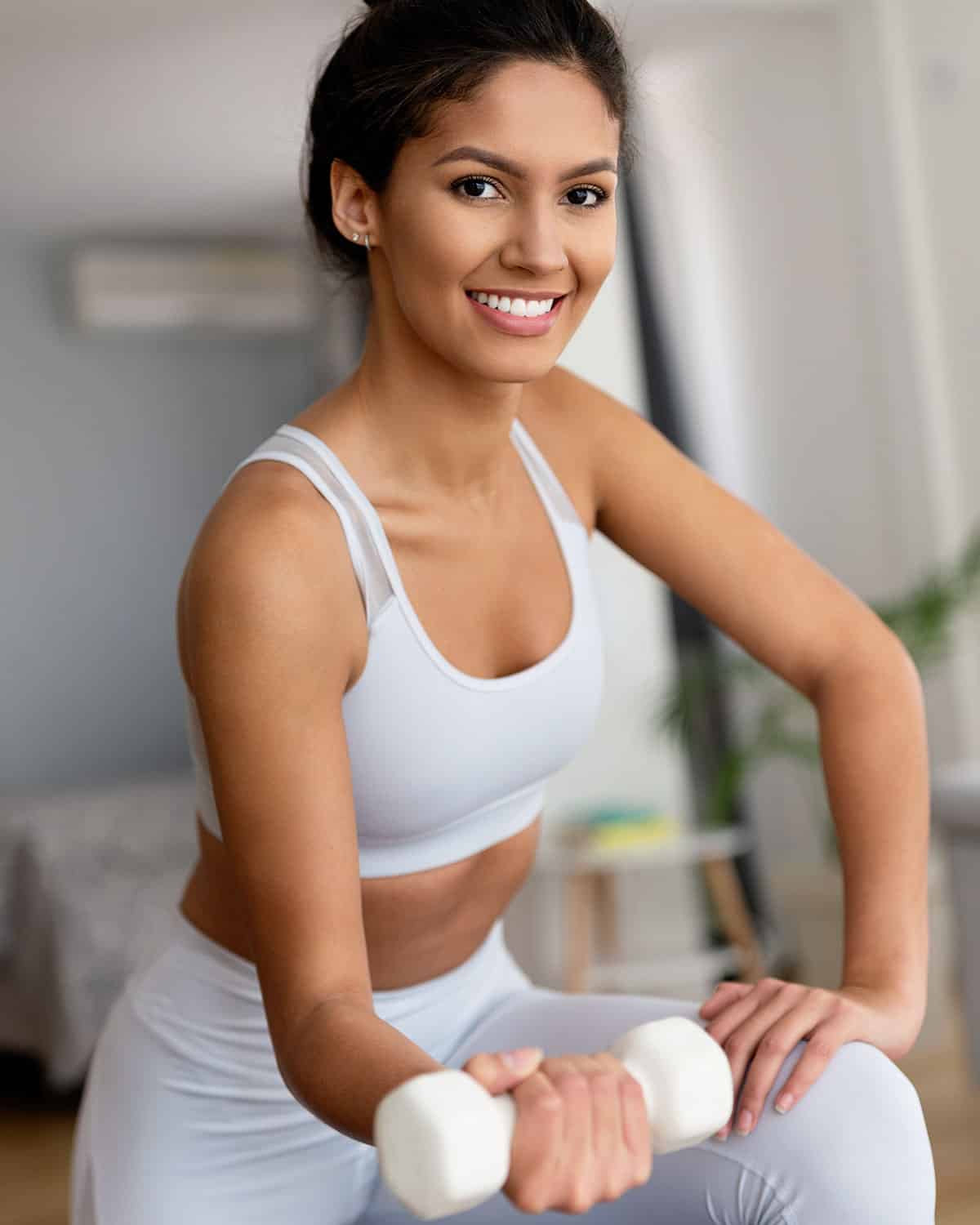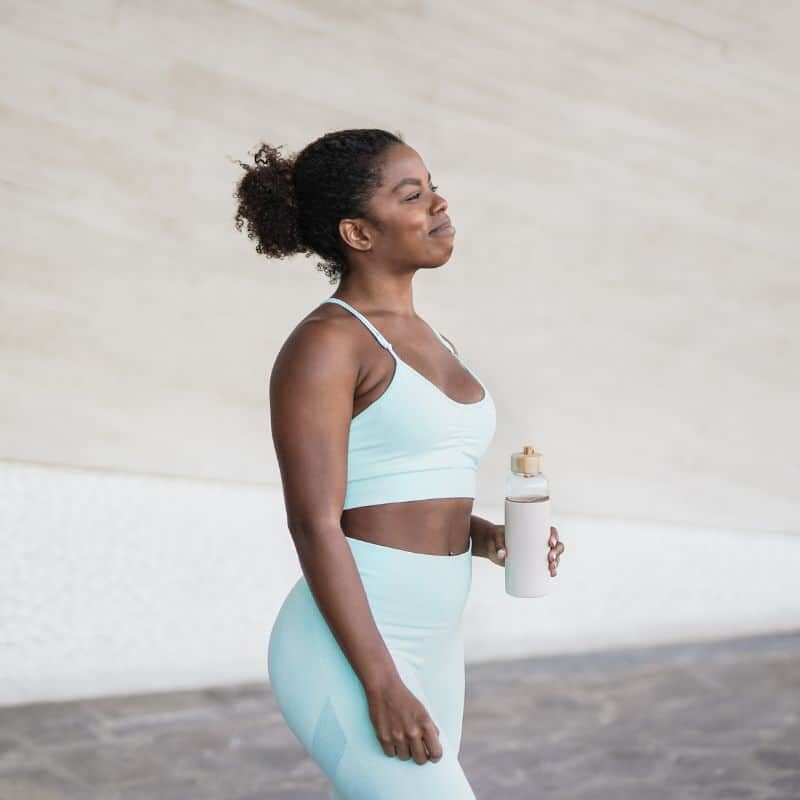 Non-Invasive CoolSculpting®
If you've struggled to burn fat and lose weight in certain trouble areas, our CoolSculpting® treatment could be highly effective. CoolSculpting® is a non-invasive treatment that destroys fat cells and eliminates unwanted pockets of fat. This process offers a fast, safe, and effective alternative to surgery.
At Becker Cosmetic, we have treated numerous clients to help them achieve a sculpted physique. Schedule a consultation today to learn more about CoolSculpting® and the benefits it could provide to help you look and feel your best.
What Is CoolSculpting®?
CoolSculpting® is a treatment that delivers controlled cooling to your fat cells, crystallizing them and causing them to die through a process called cryolipolysis. 
After the treatment, your body will process the dead fat cells, eliminate them through your lymphatic system, and get excreted when using the bathroom, producing effective fat removal. As you may not lose pounds, you will lose volume in the treated area.
You can use this treatment to eliminate fat from several areas of your body. Additionally, completing several CoolSculpting® sessions can help you maximize results from this contouring treatment. 
Our CoolSculpting® device permanently eliminates fat cells in your body. However, to maintain your results, you'll need to take measures that prevent new fat cells from accumulating.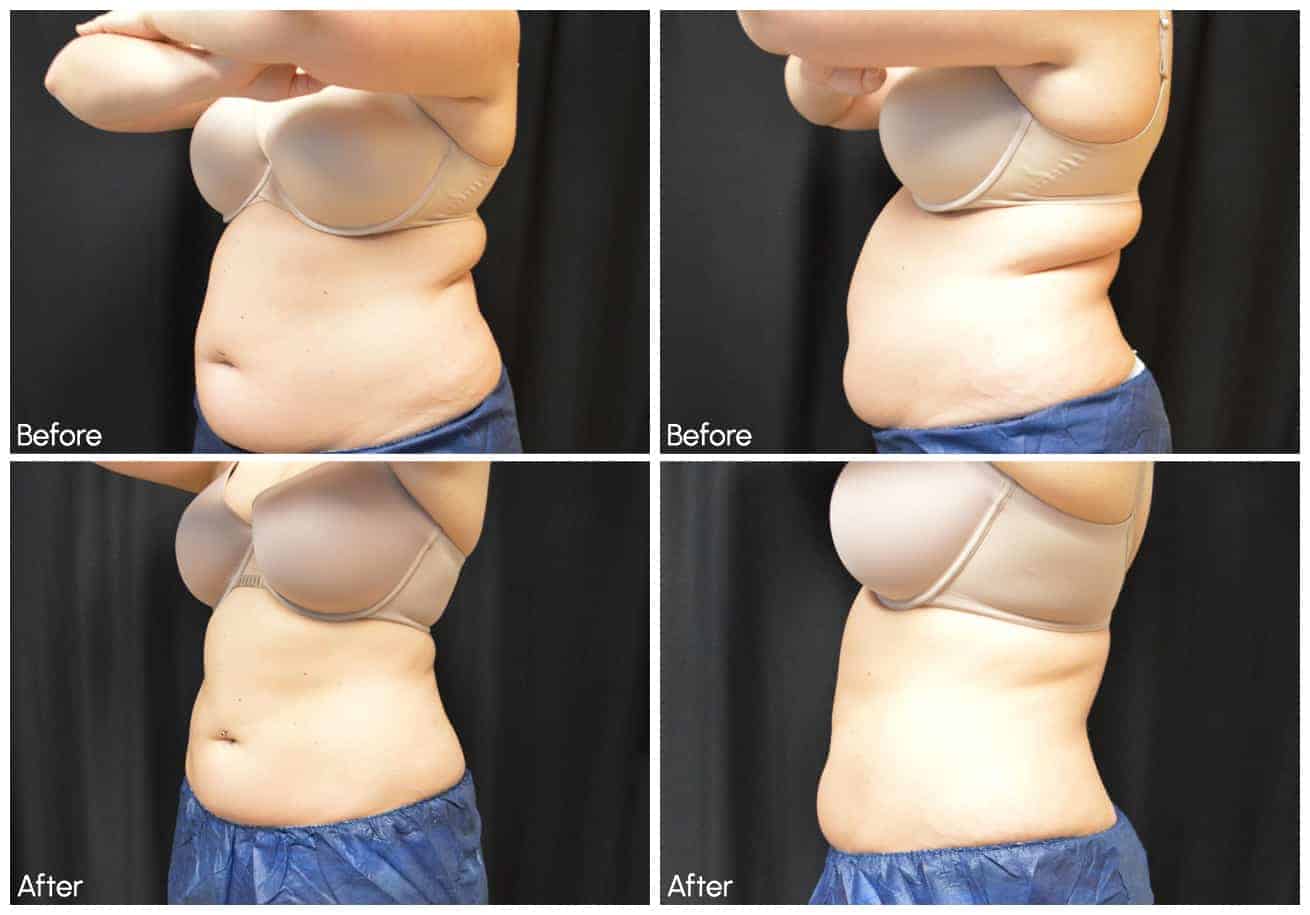 Images of Becker Cosmetic client: Results after two sessions, spaced three months apart, for the abdomen and flank area.
What To Expect At Your CoolSculpting® Appointment
When you arrive for your CoolSculpting® appointment, we'll bring you to a private room for a pre-treatment consultation and discuss your goals for the procedure. After verifying that you are a suitable candidate for CoolSculpting®, we'll follow this process to deliver the treatment: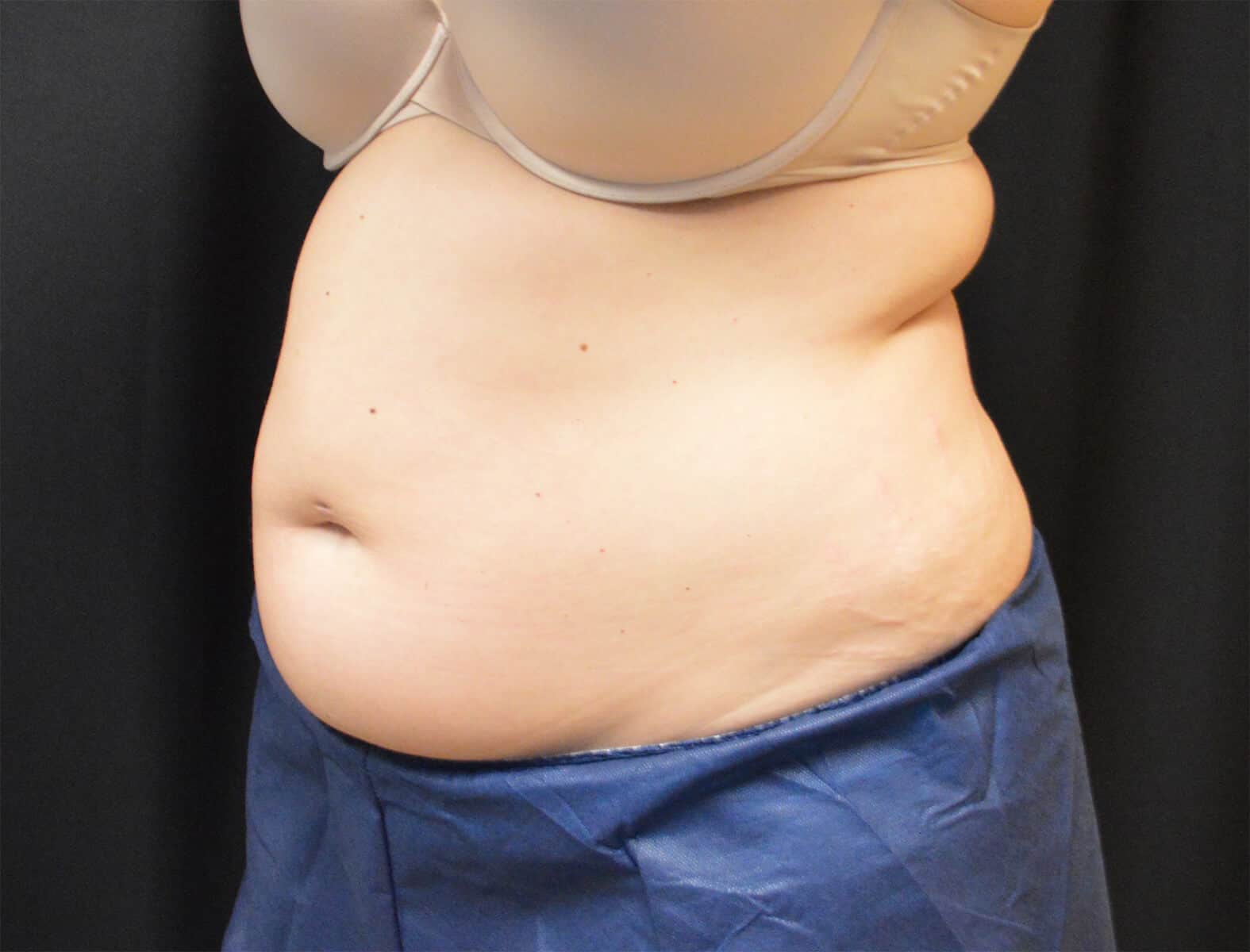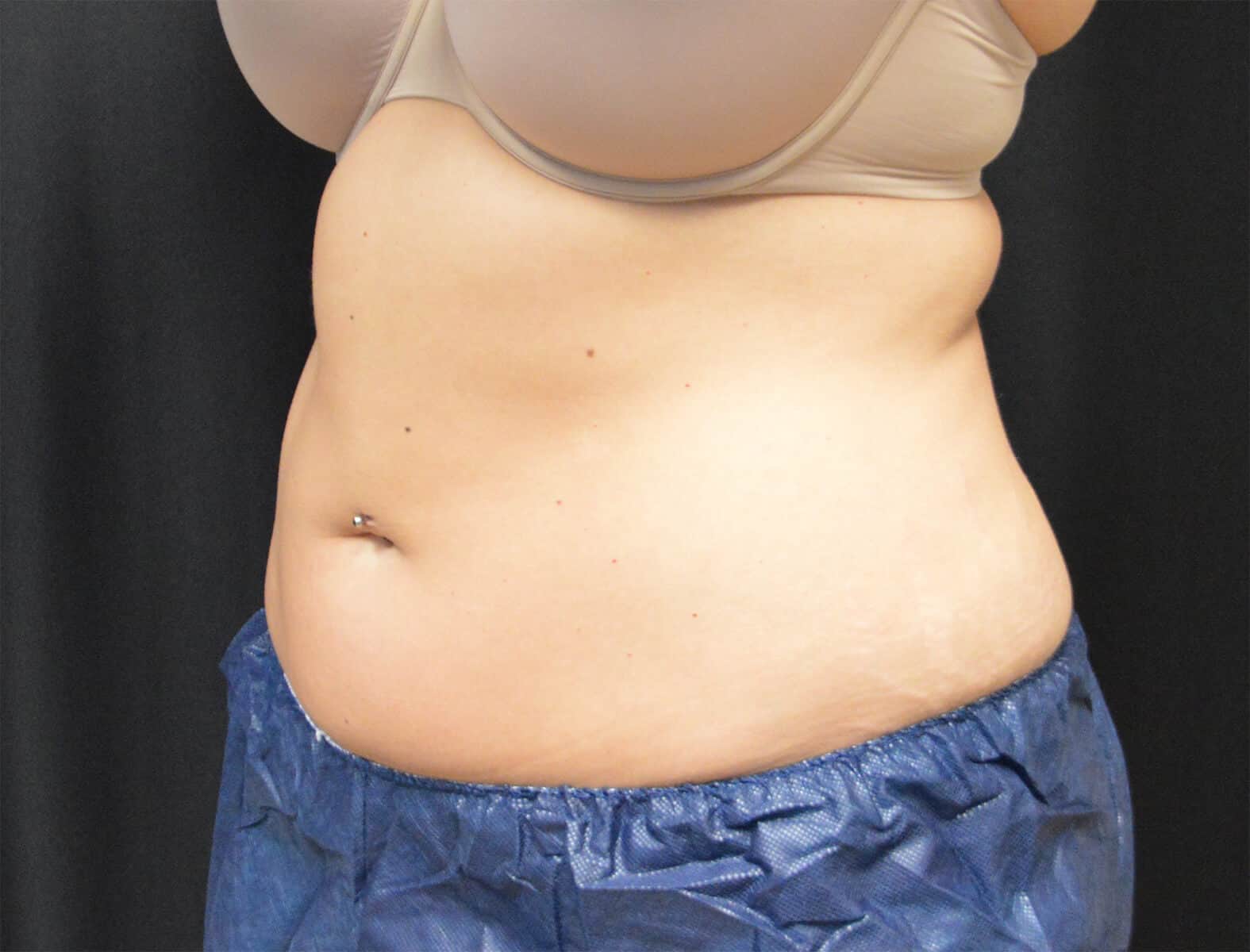 Images of Becker Cosmetic client after two sessions, spaced three months apart, for the abdomen and flank area.
Step 1
Take before pictures and apply treatment markings for the applicator.
Step 2
Apply a protective gel pad and position the CoolSculpting® applicator onto the targeted area.
Step 3
Draw the tissue into the applicator cup using vacuum suction and deliver precise cooling to freeze the underlying fat cells in the targeted area.
Step 4
Once finished, we remove the applicator and perform a 2-minute massage to the area to break up the frozen fat cells to help kick start the healing process.
Step 5
Apply the gel pad and applicator to the next area to be treated and repeat the process.
COOLSCULPTING® BEFORE & AFTER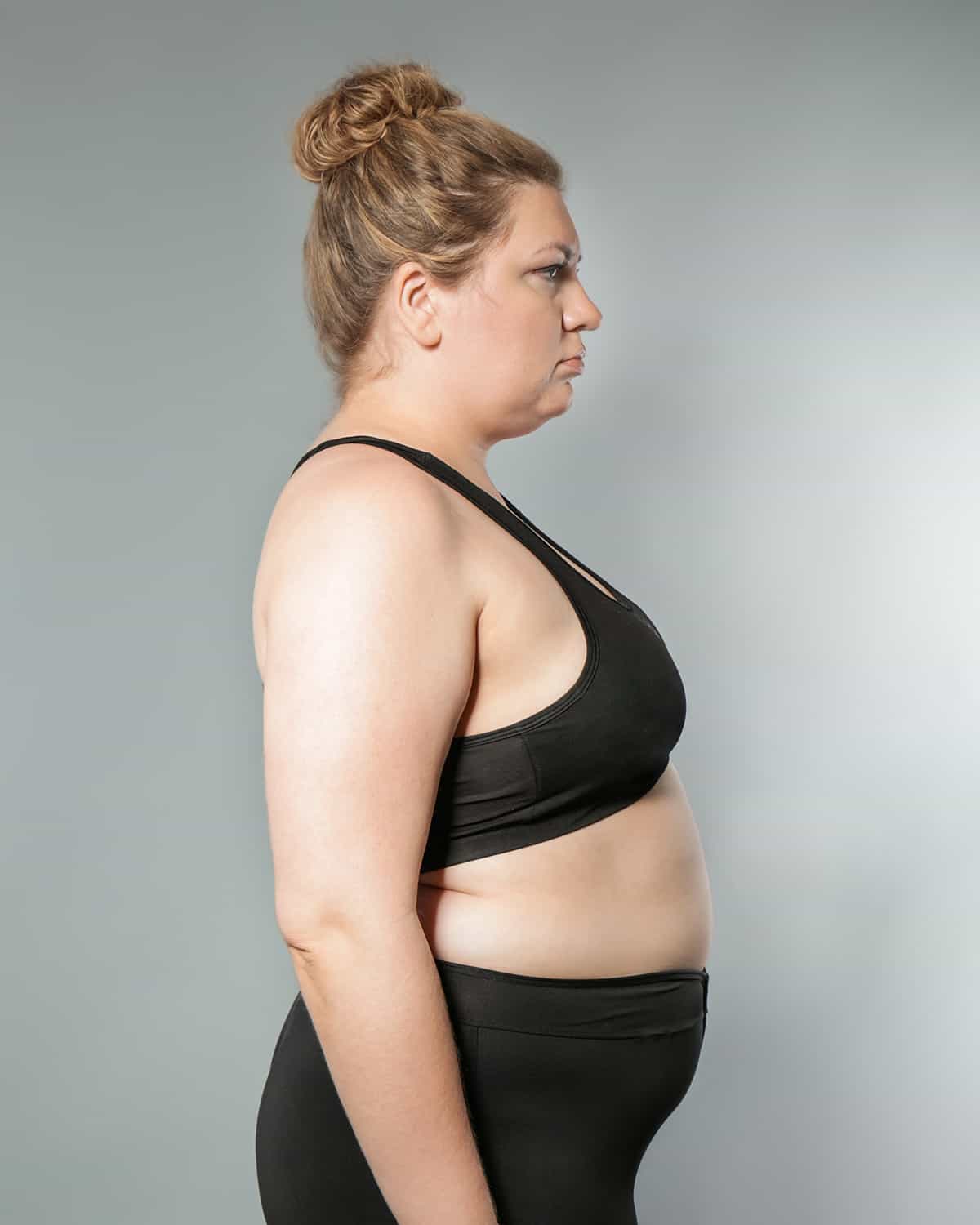 What Conditions Can CoolSculpting® Therapy Treat?
We can perform CoolSculpting® treatment on the following areas of the body:
See How CoolSculpting® Therapy Works
We'll Help You Look & Feel Your Best
Contact our clinic today at (360) 625-5360 to schedule your next CoolSculpting® treatment or a consultation with a master esthetician.