What Is an Esthetician? / What Is a Esthetician?
An esthetician is a licensed skin care professional specializing in beautifying the skin. They provide a variety of services, including facials, waxing, body treatments, makeup application, and curing common skin conditions. Estheticians work in a variety of settings, including spas, salons, and medical spas.
What Does an Esthetician Do?
The specific duties of an esthetician vary depending on the setting in which they work and the services they offer. However, some common tasks that estheticians perform include:
Assessing the skin and identifying any underlying skin conditions
Providing makeup application
Cleaning and exfoliating the skin
Applying masks, creams, and serums
Removing unwanted hair
Educating clients about skin care
Providing cosmetic treatments
Esthetician Services
The services offered by an esthetician vary depending on their level of training and experience. While their specific services may differ, two common treatments provided by estheticians are waxing and facials.
Waxing involves the removal of unwanted hair from different parts of the body using warm or cold wax. On the other hand, facials are personalized skincare treatments that aim to cleanse, nourish, and rejuvenate the skin through a combination of cleansing, exfoliation, extraction, and hydration techniques.
Estheticians are trained to tailor these services to individual client needs to provide a relaxing and effective experience.
Certified Esthetician
A certified esthetician is a licensed skin care professional who has completed a state-approved esthetician training program. These programs typically last one year and cover diverse topics, including skin anatomy and physiology, skin care products, and esthetician techniques. Once you have completed your training program, you must pass a state licensing exam to become a certified esthetician.
Certified estheticians are experts in all aspects of skin care. They can help you achieve your skin care goals, whether you want to improve your overall skin health or address specific skin concerns.
Master Esthetician
A master esthetician is a certified esthetician who has completed additional training and education. They have a deeper understanding of skin anatomy and physiology and can offer a broader range of services. Master estheticians may also be able to diagnose and treat certain skin conditions.
At Becker Cosmetic, all of our estheticians are master estheticians, which means they are highly trained professionals dedicated to providing their clients with the best skin care. They are experts in a variety of skin care services, including BroadBand Light (BBL)® Therapy, MOXI®, CoolSculpting®, HydraFacial®, Laser Treatments, Microneedling, Plasma Pen, and Skin Tightening. Our master estheticians use the latest techniques and products for the best cosmetic treatment.
Some of the standard services that the master estheticians at Becker Cosmetic provide include the following:
BroadBand Light (BBL)® Therapy:
At Becker Cosmetic, we offer Broadband Light (BBL) therapy, a cutting-edge treatment that uses advanced light technology to address various skin concerns. BBL therapy utilizes high-intensity light energy to target specific skin conditions such as sun damage, age spots, redness, and acne. The gentle yet effective light energy stimulates collagen production, promoting skin rejuvenation and a youthful appearance. BBL therapy is a non-invasive treatment that requires no downtime, allowing you to resume your daily activities immediately.
MOXI®:
At Becker Cosmetic, we offer Moxi, an innovative laser treatment designed to improve your skin's overall appearance and texture. Moxi utilizes gentle laser energy to target and address various skin concerns, including pigmentation irregularities, fine lines, and acne scars. The treatment works by stimulating collagen production and promoting cellular turnover, resulting in a smoother, more even complexion.
CoolSculpting®:
At Becker Cosmetic, we offer CoolSculpting, a non-surgical fat reduction treatment that can help you achieve a more sculpted physique. CoolSculpting uses innovative technology to target and freeze stubborn fat cells, which are then naturally eliminated by your body over time. This procedure effectively reduces fat in areas such as the abdomen, thighs, arms, and love handles.
HydraFacial®:
HydraFacial is a revolutionary skincare treatment that combines cleansing, exfoliation, extraction, hydration, and antioxidant protection in a single session. This non-invasive procedure effectively addresses various skincare concerns, including fine lines, wrinkles, uneven tone, congested pores, and dull complexion. Using advanced technology, HydraFacial gently exfoliates and removes impurities while infusing the skin with nourishing serums tailored to your specific needs. The result is a refreshed, radiant, and youthful-looking complexion.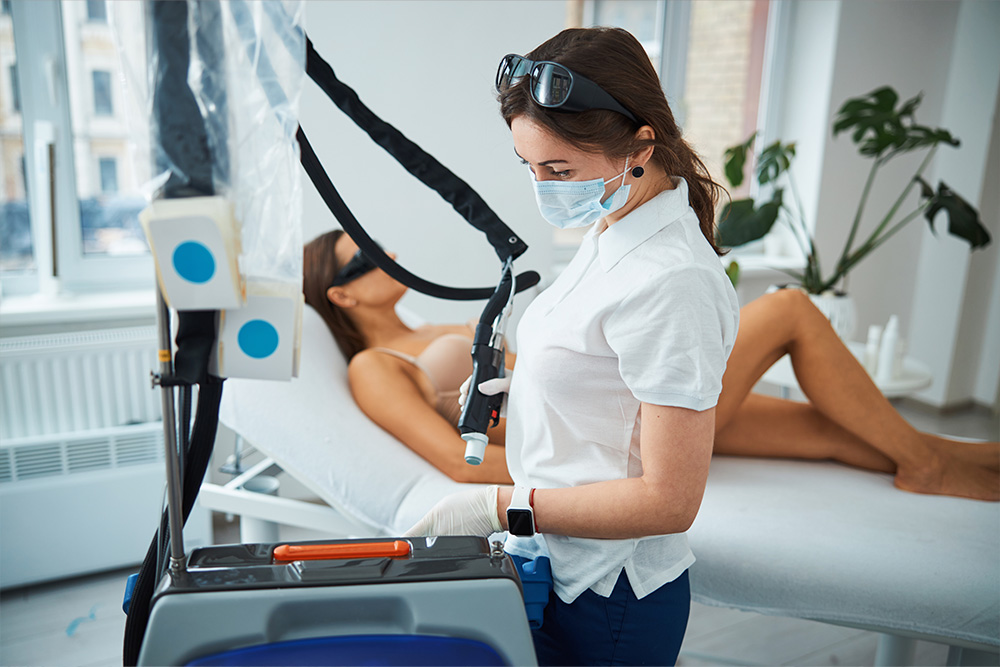 Common Skin Conditions:
Estheticians are trained to assess the skin and identify any underlying skin conditions. Some common skin conditions that estheticians may treat include:
Acne
Eczema
Hyperpigmentation
Rosacea
Wrinkles
Cosmetic Treatments:
In addition to providing essential skin care services, estheticians can offer different cosmetic treatments. These treatments can help to improve the appearance of the skin and can also help to address specific skin concerns. Some common cosmetic treatments that estheticians at Becker Cosmetic offer include:
Laser Treatments
Microneedling
Plasma Pen
Skin Tightening
Importance Of Esthetician In Skincare & Beauty:
In summary, estheticians play a crucial role in skincare and beauty. They are skilled professionals who provide a range of services to improve and maintain the health and appearance of the skin. From facial treatments and skin analysis to hair removal and cosmetic procedures, estheticians possess the knowledge and expertise to address diverse skin concerns. If you're looking for personalized skincare solutions or considering a career in esthetics, consulting with a certified esthetician or visiting a reputable medical spa can help you achieve your skincare goals.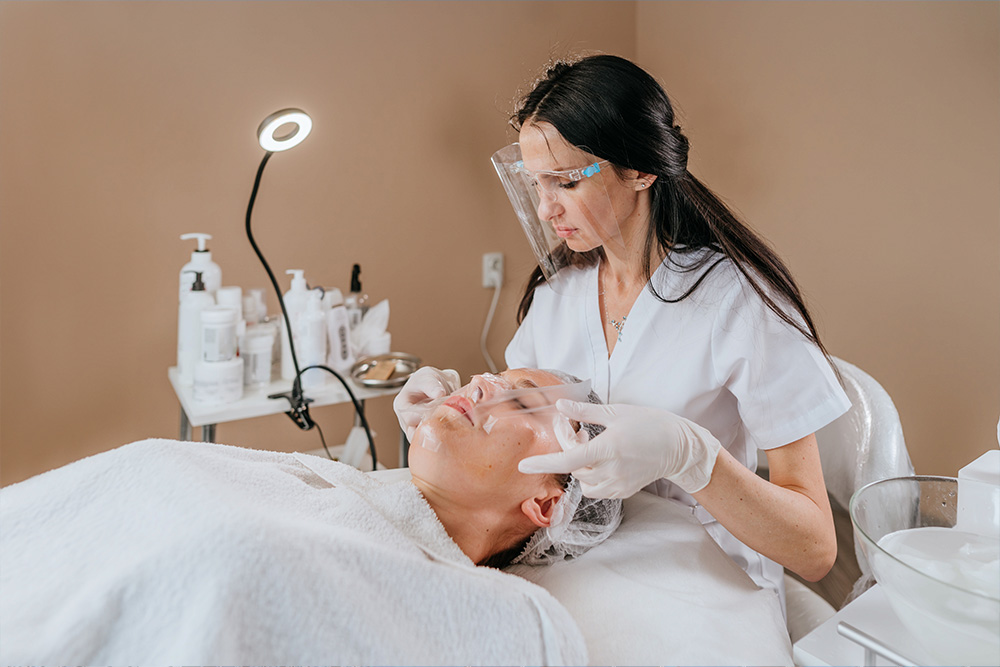 Consult With a Master Esthetician Today!
Remember to consult the professionals at Becker Cosmetic for expert esthetician services and a personalized approach to your skincare needs. Call us today at (360) 625-5360 to schedule your consultation.
The Becker Cosmetic blog highlights the newest treatments available, skincare tips and tricks, and anti-aging insider secrets.
Sign-up to get updates and exclusive specials delivered to your inbox.