In the realm of self-care and rejuvenation, med spas have emerged as havens of relaxation and transformation. Combining the expertise of medical professionals with the tranquility of a spa environment, med spas offer a wide range of advanced cosmetic treatment and services that go beyond traditional spa offerings. If you're curious about what a med spa is and the array of services they provide, you're in the right place. In this comprehensive guide, we'll delve into the world of med spas, exploring their unique features, services, and treatments. Now, let's embark on this journey to understand the essence of a med spa and how it can enhance your beauty and well-being.
What Is a Med Spa?
A med spa, short for medical spa, is a hybrid facility that bridges the gap between a traditional spa and a medical clinic. It offers a curated selection of non-surgical cosmetic treatments performed by trained professionals under medical supervision. Unlike regular spas, med spas blend the pampering and relaxation of a spa atmosphere with the expertise and advanced technology associated with medical aesthetics.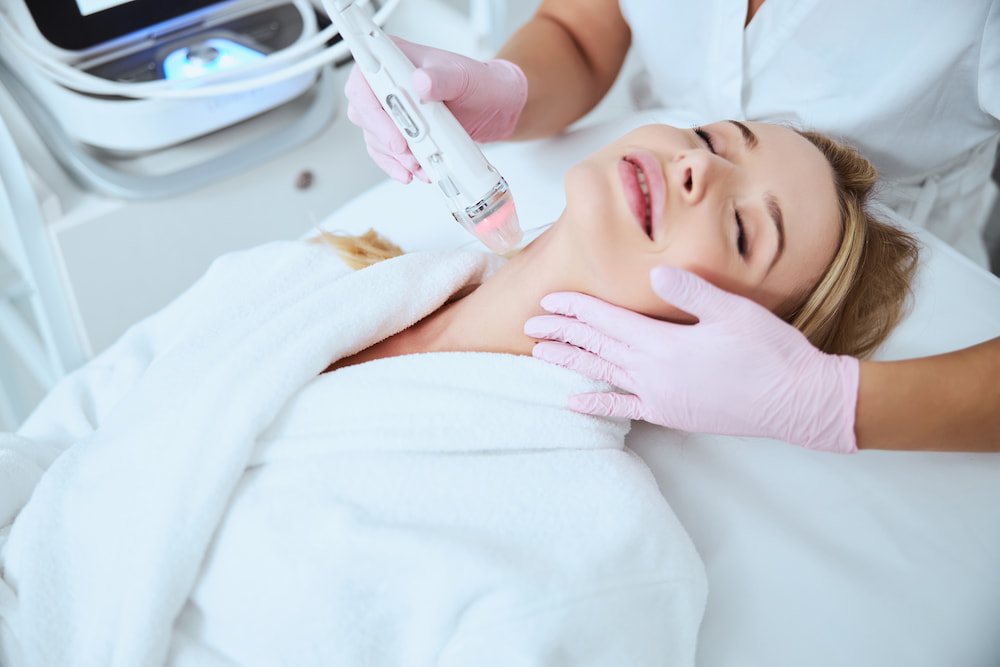 Med Spa Services and Treatments
Med spas offer a variety of cosmetic treatments, including dermal fillers and neurotoxins. Dermal fillers restore volume and reduce the appearance of wrinkles, while neurotoxins like Botox can relax facial muscles to minimize lines and wrinkles.
BroadBand Light Therapy (BBL)®
Harnessing the power of intense pulsed light, BroadBand Light® Therapy targets various skin concerns such as pigmentation irregularities, fine lines, sun damage, and acne. By stimulating collagen production, BBL® revitalizes the skin, leaving it radiant and youthful.
HydraFacial®
As a non-invasive procedure, the HydraFacial® cleanses, exfoliates, and hydrates the skin. Combining multiple steps, it delivers remarkable improvements in skin texture and tone, restoring a vibrant complexion.
CoolSculpting®
CoolSculpting® is a revolutionary treatment that targets stubborn fat cells through controlled cooling. It's a non-surgical alternative to liposuction, sculpting the body contours without downtime.
Moxi®
Moxi® is a gentle laser treatment that addresses common skin concerns like pigmentation, texture irregularities, and fine lines. It's suitable for a wide range of skin types and offers minimal downtime.
Facial Injectables
Med Spa physicians offer various facial injectables, including dermal fillers and neurotoxins like Botox. These facial injectables rejuvenate the face by restoring volume, smoothing wrinkles, and enhancing natural contours.
Microneedling
Microneedling is a minimally invasive treatment that uses tiny needles to create controlled micro-injuries, stimulating collagen production and improving the appearance of fine lines, scars, and wrinkles.
Plasma Pen
The Plasma Pen treatment utilizes plasma energy to tighten and lift sagging skin, reducing wrinkles and enhancing facial contours.
Skin Tightening
Skin tightening treatments use various technologies to promote collagen production, resulting in firmer and more youthful skin.
The Role of the Med Spa Esthetician
A med spa master esthetician is a licensed skincare professional with specialized training in medical aesthetics. They play a vital role in guiding clients through their treatment journey, assessing their unique skin needs, and recommending appropriate treatments. Master estheticians at med spas are skilled in using advanced technologies to achieve optimal results while ensuring client comfort and safety.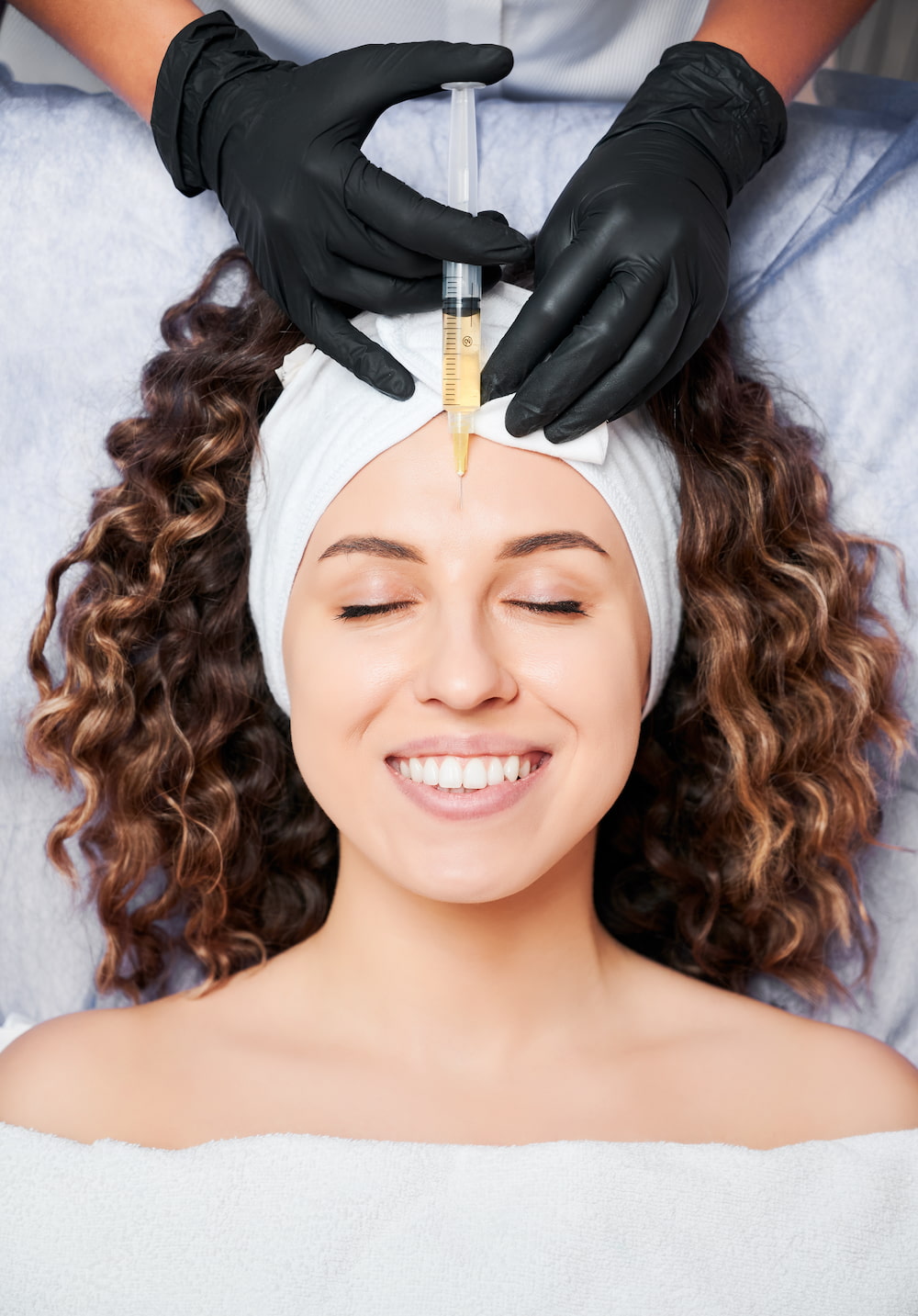 Why Choose a Med Spa?
Expertise
Med spas are staffed with qualified medical professionals, ensuring that all treatments are carried out with precision and expertise.
Advanced Technology
Med spas offer access to cutting-edge technologies that can deliver remarkable results in a non-surgical and minimally invasive manner.
Personalized Approach
Med spa master estheticians tailor treatments to address individual concerns, creating a personalized experience that aligns with your beauty goals.
Elevate Your Beauty and Well-Being
A medical spa is a haven where science and relaxation intertwine to provide you with comprehensive beauty solutions. At Becker Cosmetic, we pride ourselves on offering a spectrum of med spa services that combine medical expertise with a luxurious spa environment. From Broadband Light Therapy (BBL) to HydraFacial® treatments and a range of cosmetic procedures, our med spa services are designed to help you achieve your desired aesthetic goals. Our experienced master estheticians are dedicated to crafting personalized treatment plans that cater to your unique skin needs, ensuring a rejuvenating and transformative experience.
Contact Becker Cosmetic Today!
In the world of beauty and self-care, Becker Cosmetic's med spa stands as a beacon of innovation and excellence. Explore our med spa offerings and embark on a journey to enhance your beauty and well-being, or contact us today to schedule a consultation and learn more about how we can help you achieve your aesthetic goals.
The Becker Cosmetic blog highlights the newest treatments available, skincare tips and tricks, and anti-aging insider secrets.
Sign-up to get updates and exclusive specials delivered to your inbox.