Flawless skin is the epitome of beauty, radiance, and self-confidence. At Becker Cosmetic, we understand the importance of having skin that looks and feels flawless. That's why we offer a comprehensive range of advanced skin treatments for flawless skin in our medical spa tailored to address various skin concerns and help you achieve the flawless complexion you desire. This blog post will unveil the secrets of a highly effective skincare routine that incorporates our top-rated skin treatments. By following this routine diligently, you can unlock your skin's potential and discover the path to radiant beauty. Let's explore the ultimate skincare routine for achieving flawless skin and embark on a transformative journey toward a dazzling complexion.
HydraFacial® for Deep Cleansing and Hydration:
Start your skincare routine with HydraFacial®, a revolutionary treatment that combines cleansing, exfoliation, extraction, hydration, and antioxidant protection. This best treatment for flawless skin is a non-invasive procedure that deeply cleanses your skin, removes impurities, and nourishes it with essential serums. The HydraFacial® improves skin texture, reduces fine lines, and promotes a radiant and flawless complexion.
MOXI® Laser Treatment for Skin Rejuvenation:
Next, incorporate a MOXI® laser treatment into your routine for skin rejuvenation. MOXI® utilizes gentle laser energy to stimulate collagen production, reduce pigmentation irregularities, and improve skin texture and tone. This non-ablative skincare treatment effectively addresses sun damage, fine lines, and overall skin rejuvenation, leaving you with a youthful and radiant glow.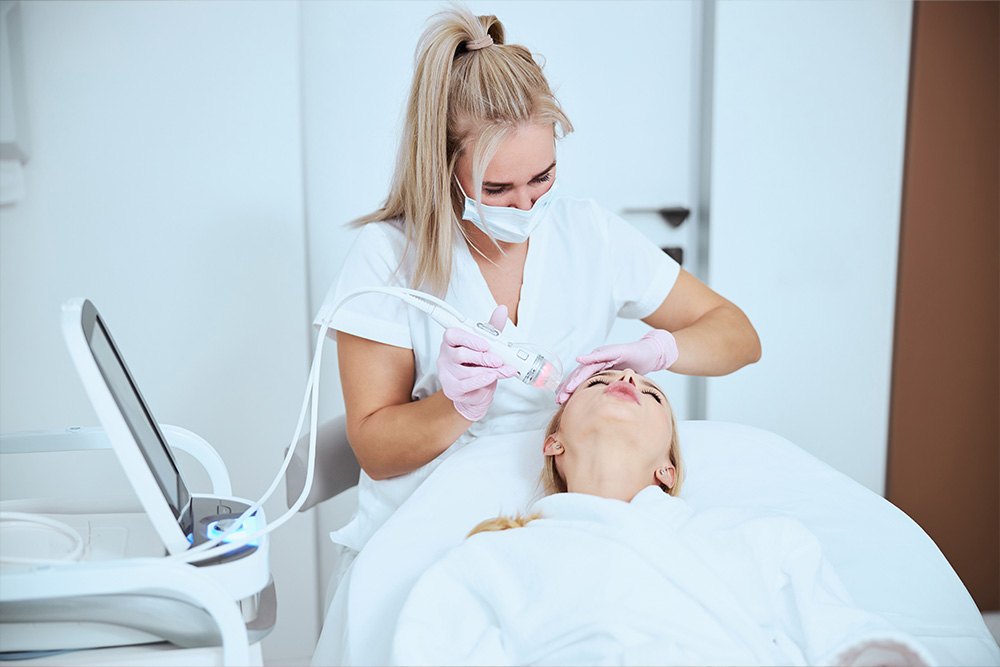 BBL® (Broadband Light) for Even-Toned Skin:
Include a BBL® treatment in your skincare routine to achieve an even-toned complexion. BBL® light therapy, supported by ample research from Sciton, has been found to alter genetic expression on your DNA, resulting in not only prettier but also literally healthier skin. For flawless skin, choose this versatile light-based treatment that targets sun damage, age spots, redness, and uneven pigmentation. BBL® utilizes intense pulsed light (IPL) to stimulate collagen production, resulting in smoother, firmer, and more even-toned skin. Incorporating BBL® into your routine will help you attain a flawless complexion.
Microneedling for Improved Skin Texture:
Enhance your skincare routine with Microneedling, a highly effective treatment for improving skin texture and reducing scars. This procedure involves creating microchannels in the skin, stimulating collagen production, and enhancing the absorption of topical serums. Microneedling addresses fine lines, wrinkles, acne scars, and uneven skin tone, leaving you with smoother and more youthful-looking skin.
Chemical Peel for Skin Renewal:
For a complete skin renewal experience, consider incorporating a Chemical Peel into your routine. Chemical peels effectively exfoliate the outermost layer of the skin, revealing a fresh and rejuvenated complexion. Chemical peels improve skin texture, reduce fine lines, enhance overall skin clarity, and are customized to your skin goals. This step will further enhance the flawless appearance of your skin, as this is one of the best skin treatments for flawless skin.
Plasma Pen for Skin Tightening:
To complete your skincare routine, include the Plasma Pen treatment for skin tightening and rejuvenation. This non-surgical procedure utilizes plasma energy to stimulate collagen production, improve skin elasticity, and reduce wrinkles and sagging skin. The Plasma Pen is a safe and precise treatment that can be used on various areas of the face and body, leaving you with firmer and more youthful-looking skin.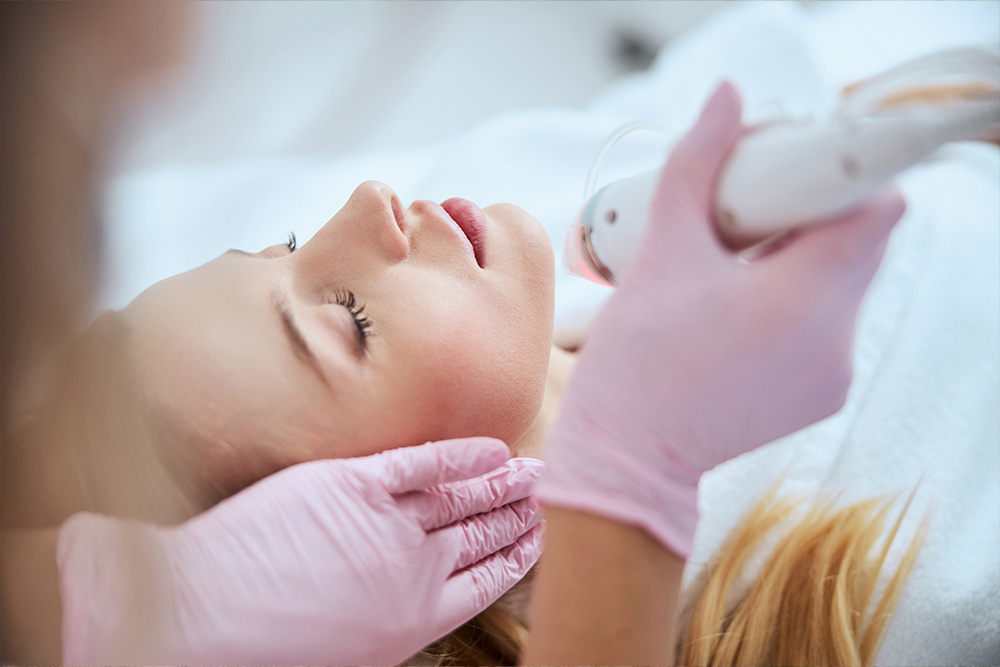 Best Skin Treatments for Flawless Skin:
Achieving perfect skin requires a well-rounded skincare routine incorporating effective skin treatments for flawless skin. By following this routine, which includes the HydraFacial®, MOXI®, BBL®, Microneedling, Chemical Peel, and Plasma Pen, you can unlock the secret to flawless skin. At Becker Cosmetic, we offer these exceptional cosmetic treatments to help you achieve your skincare goals. With our state-of-the-art technology and commitment to personalized care, we are dedicated to providing you with flawless, radiant skin. Visit Becker Cosmetic today to learn more about our services and schedule a consultation to embark on a transformative skincare journey.
Contact Becker Cosmetic Today!
If you're interested in learning more about the cosmetic treatment offered by Becker Cosmetic, don't hesitate to contact us today. We would happily answer any questions and help you find the right treatment for your needs.
Here are some of the benefits of choosing Becker Cosmetic for your cosmetic treatment:
Our team of experienced and qualified Master Estheticians is dedicated to providing our patients with the best possible care.
We use state-of-the-art technology and techniques to ensure you get the most effective results.
We offer a wide variety of skin treatments to meet your individual needs.
We are committed to providing our patients with a comfortable and relaxing experience.
To learn more about our skin treatments, please visit our website at beckercosmetic.com or contact us today at (360) 625-5360 (Enumclaw) or (253) 750-0747 (Bonney Lake).
The Becker Cosmetic blog highlights the newest treatments available, skincare tips and tricks, and anti-aging insider secrets.
Sign-up to get updates and exclusive specials delivered to your inbox.